Sam Hubbard may have saved the Cincinnati Bengals' season at the goal line.
Baltimore Ravens quarterback Tyler Huntley was rolling in the fourth quarter. He had a touchdown pass to Demarcus Robinson to tie the game at 17 and appeared to be getting ready to give his team the lead after a 25-yard run that got the team to within 2 yards of a touchdown.
CLICK HERE FOR MORE SPORTS COVERAGE ON FOXNEWS.COM
However, Logan Wilson and Hubbard had different ideas.
Huntley went over the top of the line of scrimmage to try and get a touchdown but Wilson knocked the ball out of the quarterback's hands and Hubbard recovered. The defensive lineman ran the ball 98 yards for a touchdown for one of the wildest touchdowns of the 2022-23 postseason so far.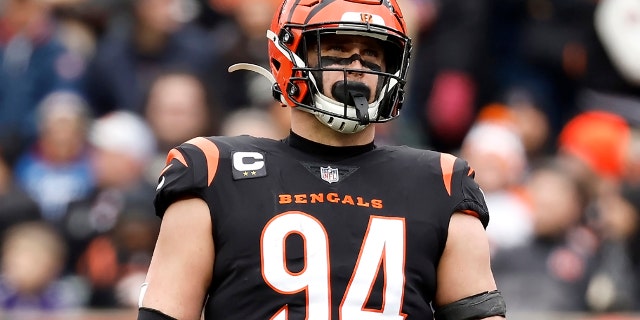 The play lit up social media.
RAVENS' JOHN HARBAUGH HAS CRINGEY SIDELINE INTERVIEW AFTER FIRST QUARTER
It was the longest fumble return in postseason history.
Hubbard had four tackles and a quarterback hit before he returned the ball for a touchdown. Wilson had nine tackles and a forced fumble as the play was over.
The play put Cincinnati up a touchdown and an extra point with about 11:39 to play in the game.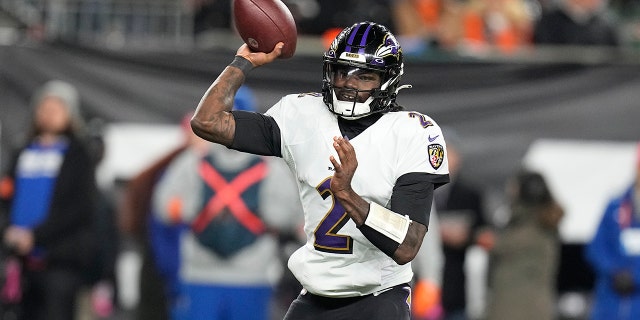 CLICK HERE TO GET THE FOX NEWS APP
The Bengals are the defending AFC champions and were looking to get past a tough division rival in the Ravens.