LeBron James reached another milestone on Sunday as the Los Angeles Lakers took on the Philadelphia 76ers.
With 5:47 left in the first quarter and the Lakers up 18-17, James got a pass from Russell Westbrook right in front of the three-point line and drained a jump shot. The two-pointer would put him in the 38,000-point club with only Lakers legend Kareem Abdul-Jabbar ahead of him.
CLICK HERE FOR MORE SPORTS COVERAGE ON FOXNEWS.COM
James finished the quarter with 16 points, four assists and three rebounds. He is only a couple hundred points away from Abdul-Jabbar's record with 38,387 points.
The Lakers superstar talked about the possibility of breaking Abdul-Jabbar's record back in October. He said he and the Basketball Hall of Famer had "no relationship" but explained what the mark meant to him.
DRAYMOND GREEN SAYS VIDEO OF HIM PUNCHING WARRIORS TEAMMATE WAS RELEASED TO PORTRAY HIM IN NEGATIVE LIGHT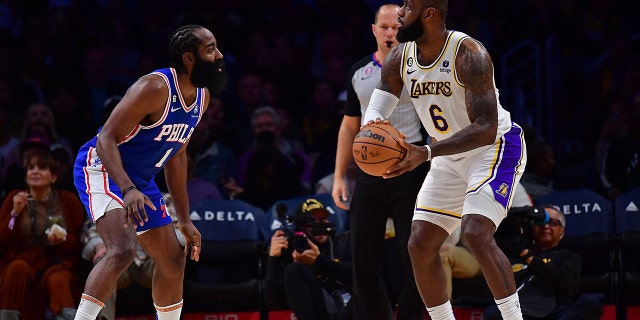 "To sit here and to know that I'm on the verge of breaking probably the most sought-after record in the NBA, something that people say will probably never be done, I think it's just super like humbling, for myself," he said. "I think it's super cool.
"And you know, obviously Kareem has had his differences, with some of my views and some of the things that I do. But listen, at the end of the day, to be able to be right in the same breath as a guy to wear the same [Lakers] uniform, a guy that was a staple of this franchise along with Magic and Big Game [James Worthy] over there for so many years, especially in the 80s, and a guy that does a lot off the floor as well. I think it's just super duper dope for myself to be even in that conversation."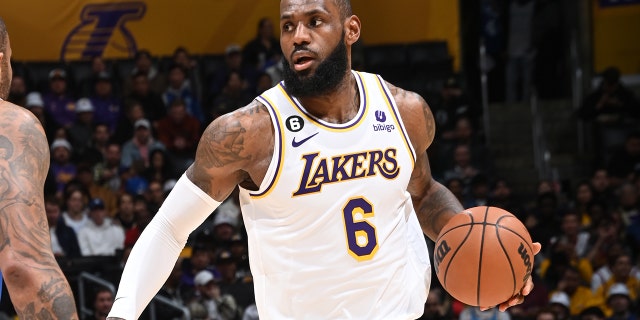 CLICK HERE TO GET THE FOX NEWS APP
Abdul-Jabbar had been critical of James in the past – particularly when it came to urging Americans to get the COVID-19 vaccine.