The CL was launched at the Geneva motor show in March 1999
From looks and grace to tech and pace, this two-door S-Class has it all. But is there a price to pay?
Managing at the same time to look both butch and graceful, the Mercedes-Benz CL has always been such a handsome thing that it has been able to overcome its obvious drawback: it's charging you more for less. 
Based on the contemporary four-door Mercedes S-Class, the CL gives you just two doors and less commodious rear accommodation, but what the heck. It looks rakish and it still glides down the road like little else. 
Making its debut at the Geneva motor show in March 1999, the second-generation CL presented a new generation of luxury motoring to the world with the help of never-before-seen technologies from Mercedes, such as its Active Body Control (ABC) suspension, included as standard on all models. Not only did this innovation improve safety through the prevention of body roll, thus reducing driver fatigue, but it also improved comfort and handling, allowing for more predictable cornering and a more stable ride quality.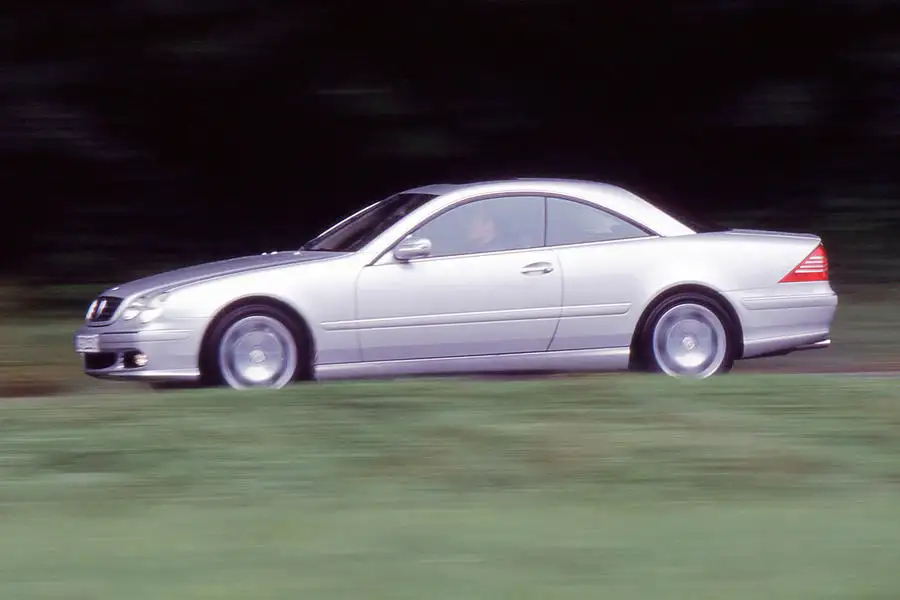 The pre-facelift CL was offered with a range of different engines. The CL 500 had 302bhp from a naturally aspirated V8 and there was 362bhp from the CL 600's V12. Both engines came as AMG variants, too: the 355bhp CL 55 (V8) and the 434bhp CL 63 (V12). 
Although the engine configurations were on the meaty side, the CL always managed to stay true to its luxurious and comfortable nature. 
In 2002, the CL was facelifted, which improved the performance figures of the CL 600 thanks to a new bi-turbo V12 engine that now pushed 493bhp. The updated CL 55 AMG matched the performance stats of the CL 600, but the V8 powertrain was known to be sportier and arguably more enjoyable than the CL 600. As a last new entry to the C215-generation CL range, Mercedes introduced the 603bhp CL 65 AMG in 2003. At the time, the CL 65 AMG and its S65 saloon sibling were two of the most powerful production cars built by Mercedes. 
Those in the market for a CL knew they were getting not only a high-powered car but a feature-packed daily coupé too. Apart from the new ABC chassis, the CL had loads of cutting-edge tech that really stood out at the time.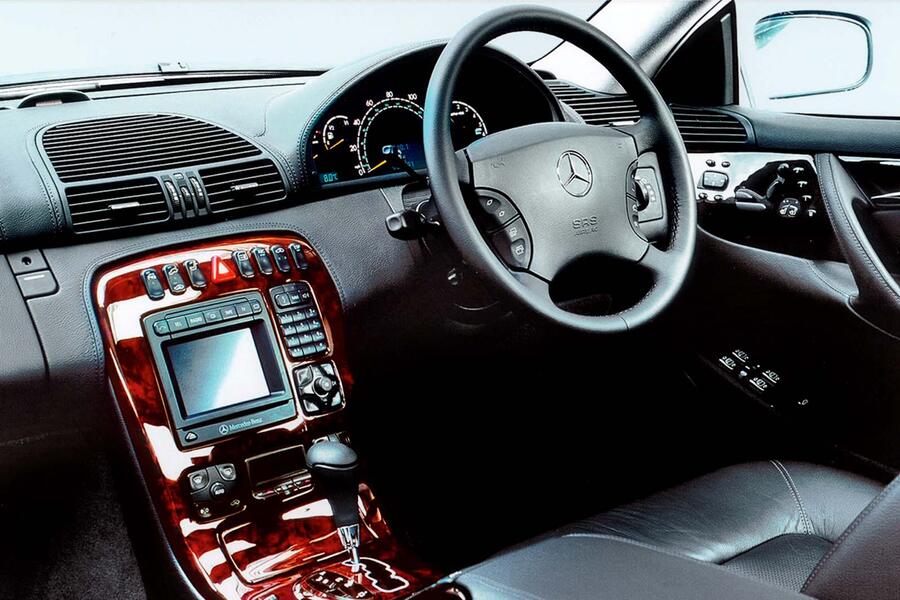 From driver-assisted safety features such as the Electronic Stability Programme, Brake Assist and Acceleration Skid Control to luxurious features such as an almost entirely leather-wrapped cabin, wood inserts, Mercedes-Benz Designo stone trim, a tyre pressure monitoring system (unusual back then) and even keyless entry. The car truly made you feel important. 
The CL was apart of racing history too: the CL 55 AMG was used as the official Formula 1 safety car for the 2000 season, and Mercedes celebrated this by building just 55 limited-edition versions of the car, calling the vehicle the Formula 1 Edition. Only a handful were sent to the UK.
Some Formula 1 Editions included exclusive equipment such as internally vented ceramic brakes, sporty racing seats, a special AMG steering wheel and the centre console signed with the wording 'F1 Limited Edition', although UK variants unfortunately didn't receive all of these unique features
What we said then
14 June 2000: "The ride quality's superb. The CL 500 simply isolates its occupants from just about every road irregularity. But there's the slightest hint of fragility in the new car's construction that's totally at odds with the "tough as nails" Mercedes image. This aside, the new CL 500 acquits itself brilliantly in almost every area. Superb straight-line performance blends with a fine chassis – in non-Sport mode – to create a supremely refined super-coupé."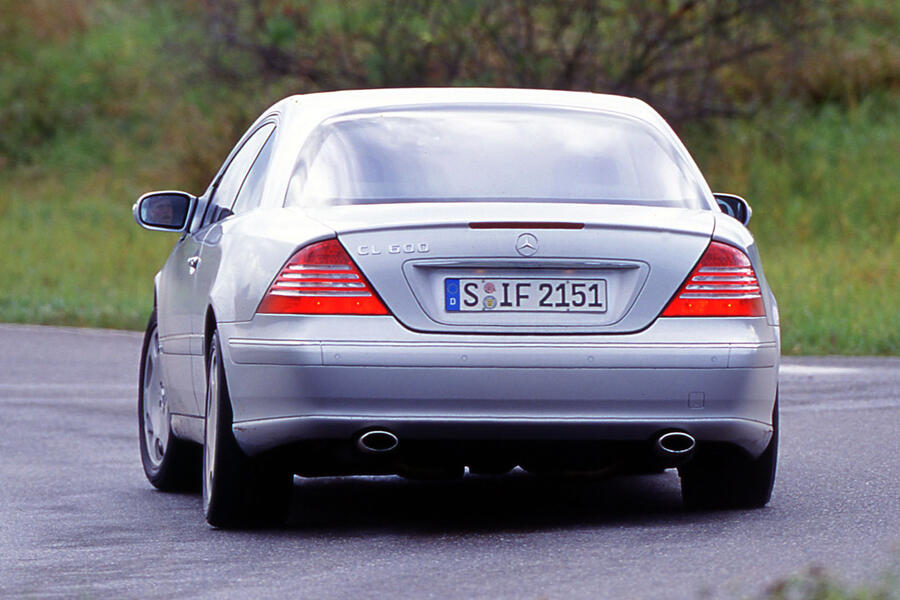 An expert's view
Stuart Tarrant, owner: "I bought my CL 500 at a year old and kept it for over 100,000 miles. I've bought other Mercs since but I haven't been as impressed by them as I was by this one. It was lovely to look at and sit in and it was so smooth, especially on the autoroutes. It wasn't faultless, though, and it cost a fortune in petrol and servicing. Be careful, because a bad one can be a real money pit."
Buyer beware
Engine: Some of the V12s were susceptible to oil cooler O-rings failing, causing the vehicle to leak oil. Check the engine number for balancer shaft problems and watch out for an oil weep from the rubber bung on the back of the rocker cover. Early versions of the V8 and V12 suffered from water in the fuel caused by fuel tank condensation.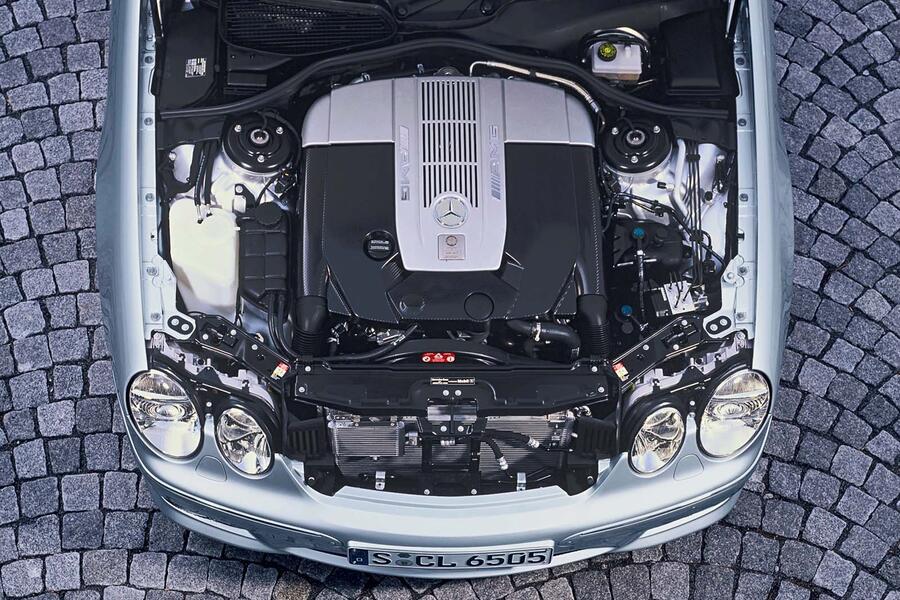 Transmission: The speed sensor can play up on autos, causing the gearbox to hold on to gears. If this occurs, the engine management light should come on. There's a repair kit for later gearboxes but older ones may need a new valve body.
Bodywork: A sign of good servicing is that the rainwater drain holes are clear; blockages can let water into the cabin and disrupt the electrics and ECUs. Look for signs of rust around the rear wheel arches, door bottoms, rear windscreen surround and lower edge of the bootlid.
Air conditioning: The C215-generation CL can sometimes experience air-con failure due to water damage of the evaporator temperature sensor.
ABC suspension: The CL's biggest problem is its Active Body Control suspension. Basically, a pump sends oil around the car's four interconnected dampers, varying the pressures in each to maintain a stable ride and improve body control. At high speeds, it lowers the car by up to 25mm, too. It's a brilliant but unreliable piece of kit and costs a fortune to put right. Owners report many issues with the ABC suspension system, so be sure to check the suspension before making a purchase because this will be a costly repair.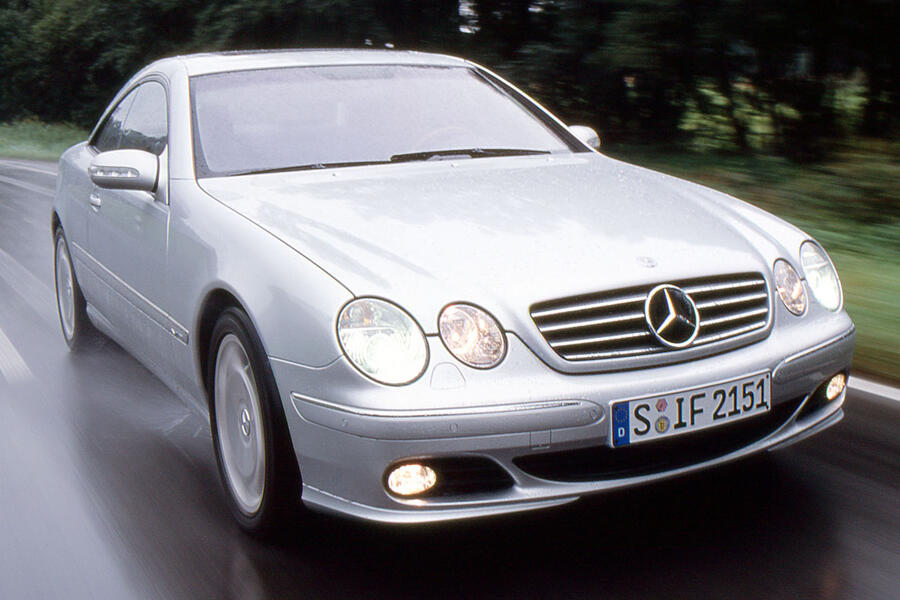 Parts costs: The C215 is not exactly a new car, so Mercedes will most likely not have spare parts for it just laying around. If issues do arise, it could be hugely costly to the owner, with the possibility of extremely long waiting periods for parts, if the parts can be found at all. Minor issues with the car may be unfixable rendering the car useless.
Need to know
Potential buyers will want to remember that issues with the car will most certainly be costly to rectify due to its age, and possibly even fatal. All versions have a colossal appetite for petrol as well.
The V8-engined models have twin-spark heads, with one coil pack per pair. The coils are reliable and not too expensive. The V12 has a set of six coils per bank, and they are expensive. They tend to fail when the plugs are changed.
Signs of damp in the passenger footwell are not uncommon and can lead to electrical problems as much of the CL's control systems are positioned here.
How much to spend
£3500-£4999: Some great-looking cars here but be careful: parts are very expensive so expect to spend as much again on getting the car into top condition.
£5000-£9999: Some great, low-mileage cars here, like our chosen one below. Be prepared to spend on smaller items but most should have had major work done. Buy the best you can afford.
£10,000-£20,000: Excellent-condition and fully restored later models with lower mileages. Buy from a specialist dealer.
One we found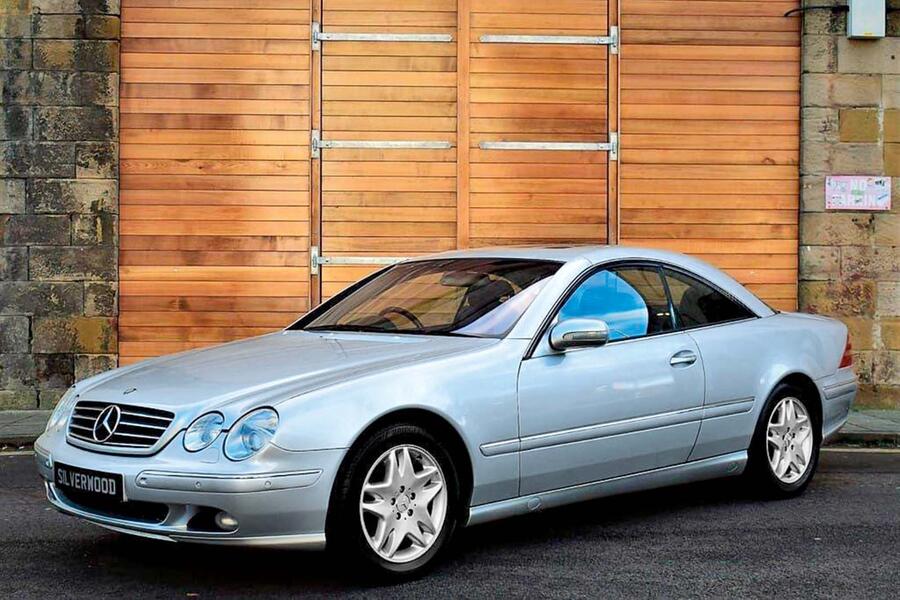 Mercedes-Benz CL 500, 2001, 44,000 miles, £7975: With only 44,000 miles on the clock, this Japan-sourced car is being sold by an independent dealer who says it has 10 documented Mercedes main dealer services. It certainly looks in good condition from the photos. The black leather interior comes with a slew of features including heated seats and an electric sunroof.
Dylan Lumpe